Making the Midwest accessible to the world.
At Rail Transfer, we specialize in the process of loading containerized freight. Our management team has over 50 years of combined experience in this process. We take that knowledge, combine it with our system that boasts an available output of eighty 40ft containers/day (or 2000 metric tons/day). With these two elements together, we get a system that is capable of trans-loading your product with speed, efficiency and professionalism.
We also have handled several different types of commodities. These commodities include grains (soybeans, corn, and wheat), feed grain products (Distillers Dried grains with solubles (DDGS), and soybean meal). Our resume includes other commodities such as corn oil, logs, and pretty much any kind of freight that you can think of shipping in a container.
Rail Transfer has also been a long time contracted service provider to the BNSF railway, along with several steamship lines. We are one of their few authorized contractors that handle the unloading and repair of damaged and leaning containers that matriculate into the Minneapolis/St. Paul area. Our trucking department also services both the Canadian Pacific and BNSF railways.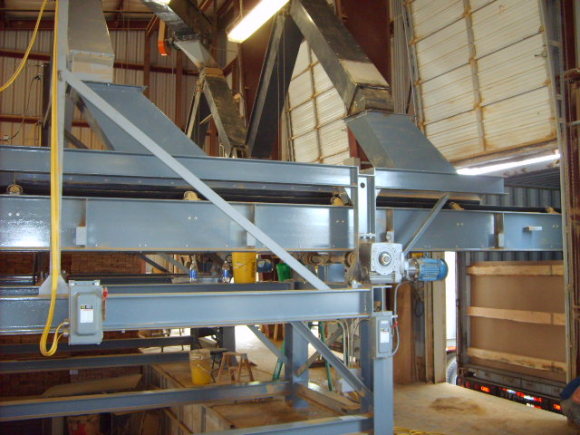 Utilizing our state of the art, high speed, bulk loading system, Rail Transfer Inc. is the leader in containerized exports in the greater Twin Cities area.